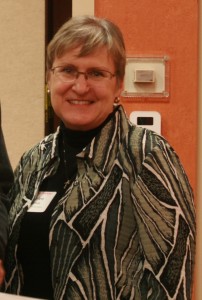 Hi woodturners.  Helen Beeman here.  As many of you know, Don Carlson and I stepped down from the board at the end of the year.  Your new Board Members are Rich Wolpert and Jim Heck.  If you haven't already gotten acquainted with these guys, I'd like to help you do that now.
Rich Wolpert will be our new Treasurer for the club.  Rich was born and raised in New York, but left the area to attend college at Northwestern University in Evanston, Illinois.  By the way, he also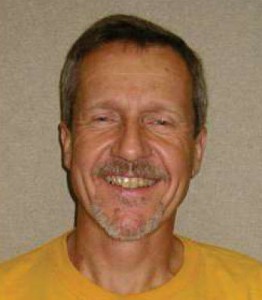 met his wife, Becky, there and they married in 1973.  They have two daughters, Rachel and Rebecca, and look forward to having grandchildren in the near future.
Rich has been turning since about 2010 but has started turning seriously in the past two years.  Until he discovered woodturning at Artfest, he spent his creative time with scale models, dollhouses or similar things.  Rich's woodturning ethic is to use only locally grown and harvested woods with low to no VOC finishes.
Aside from woodturning, Rich loves running, camping, hiking, reading and writing.
Welcome to the Board of Directors, Rich!
Jim Heck was born and raised in Cheyenne, Wyoming.  Before joining the Navy for a 4 year, 4 month tour, he worked in the "Oil-Patch".  After the navy, Jim started college with a major in Studio Arts and a minor in Business.  After college, Jim started a career in Store Planning and Design and eventually went into the Siding, Window and Door business.
Jim married his high school sweetheart, Dorothy, in 1970.  They have two children who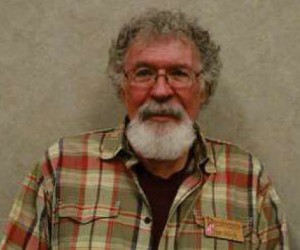 are currently living and working in the Chicago area with Jim's grandchildren and great-grandchildren.
Jim was introduced to woodturning by David Van Giesen.  Jim is impressed with the level of craft and extraordinary commitment to each other that the club's members exhibit.  Jim is a stone sculptor and he hopes to match that high level of craft by learning to express his art in traditional and non-traditional media, using the lathe as a primary tool while employing the tools and techniques he has developed over the years as a sculptor and stone carver.  Jim bought his first lathe in 2013 from a club member and has modified it to turn stone.
Jim was surprised to know the same rules apply to turning stone that apply to turning wood.  For example… "don't spin it faster than you can run!" and "don't make the inside bigger than the outside!"
Welcome to the Board of Directors, Jim!