Our regular monthly meeting will be June 22nd at the Library Center at 4653 S. Campbell. As we always do, we'll start to gather at 9:30am and get the official meeting started at 10am.
We will be discussing the Ozark Empire Fair scheduling and logistics.   Be sure to go enter the Fair in the art exhibition contests.  You can find more information by clicking this link.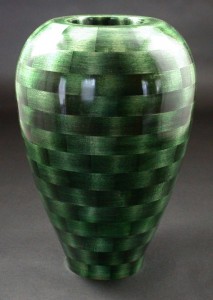 Our club demonstration this month is going to be on "Coloring, Finishing and Polishing."  Les Casteel will be our demonstrator and he will walk us through the methods he uses for his turnings.
Les will teach us how he applies dyes to his turnings. He will then share with us how he prepares a piece for finishing and how he applies it.  Then to finish his demonstration he will demonstrate how he buffs and waxes his turnings.
More than likely there will be some discussion about the materials he uses, Stronghold chucks and Arkansas.
The Club Challenge is "Turning a Cutting Board" so don't forget to bring in your cutting boards!  As always we'll have our club co-op (Anchor Seal is in), Raffle and Club Library available for your use.
Ben Alexander and the Education Team will have a hands on after the meeting in the afternoon after lunch.  We have room for 10 students, the charge will only be $25.
Don't miss it!