July 22nd Meeting


Meeting location changed to the


Library Center
4653 S Campbell Ave, Springfield, MO
Due to the projected heat index, we are moving our meeting back into an air conditioned environment.  The Library Center has become available to us and we'll meet at our normal place and time.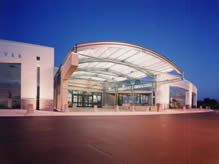 I know that there were many of you that were looking forward to seeing Jim Heck turn stone, Don Carlson power carve and getting your tools sharpened.  However, we've been watching the forecast over the last few days hoping for a cooling spell and it just doesn't look like it's going to happen.  With a heat index of over 100 degrees, it will be much nicer indoors Saturday.
We will see about rescheduling the entire event sometime after the beginning of September.
Please pass the word with your fellow members you see over the next few days and let them know that there will be an extra special tool or two added to the Raffle Table this month. 
As always, we'll start to gather at 9:30 am and get the official meeting started at 10 am. We'll need some help for set up so if you can come as early as 9am it would be helpful.