January 28th, 2017
Our next regular meeting will be Saturday January 28th.  We'll be meeting at Campbell United Methodist Church at 1747 E Republic Rd, Springfield, MO 65804.
Anthony Harris shared with us that he is going to be one of the demonstrators at this years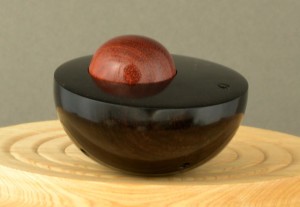 AAW Symposium in Kansas City.  He has an unusual project that he is planning to present there and we are going to get to see it first.  We haven't seen off center turning in a very long time.  So, this is sure to fit the bill!
The off center box is what his project will be.  So, it will be a great opportunity to pick up some tips and tricks for turning your own off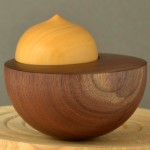 center boxes.  As always, Anthony is sure to offer basic to advanced turning instruction so, there is certain to be something for everyone.
Be sure to put this date on your calendar as we will take a look at 2016 and then start talking about the things coming in the new year.  We have much in the hopper coming up so be sure to be at this meeting to see what's coming.
As always, we'll start to gather at 9:30 am and get the official meeting started at 10 am.
Be sure to bring back any items that you have borrowed from the Library and be prepared for a great raffle with some nice items as well as plenty of wood in the club Co-op.