August 26th Meeting

4653 S Campbell Ave, Springfield, MO
We will be meeting at the Library Center on S. Campbell where we'll be talking about many things including our success at the Ozark Empire Fair, Empty Bowls which is coming up right away, upcoming Coffee Shops and MORE!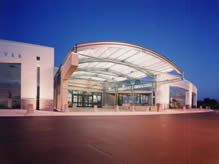 If you met us at the Ozark Empire Fair be sure to come back and visit us and see what we do as a club.  There are many exciting events, demonstrations and lots of socializing that goes on.
For those of you that are going to participate in our Club Challenge, don't forget that this month it is an open theme of "Anything Summer."  So, turn on your creative juices and bring in your turning that makes you think of Summertime.
As always, we'll start to gather at 9:30 am and get the official meeting started at 10 am. We'll need some help for set up so if you can come as early as 9am it would be helpful.