October 29th Monthly Meeting
Our next regular meeting will be Saturday October 29th and we'll be meeting at the Library Center at 4653 S Campbell Ave, Springfield, MO 65810.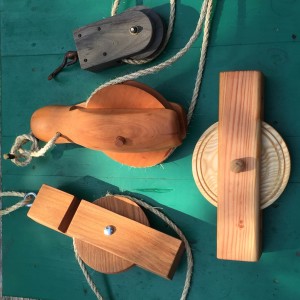 This month's demonstration will be by Les Casteel.  Les will be bringing us another unique demonstration of how he creates wooden pulley's.  As we can always expect, Les will be very entertaining and thurough in his presentation.  Be sure you do not miss this one!
Remember that this months challenge us "Handles."  It can be any kind of handle you like!  It doesn't have to be a turning handle, it can be a bucket handle, hammer handle, ice cream scoop handle…. any handle you want!
As always, we'll start to gather at 9:30 am and get the official meeting started at 10 am.
Be sure to bring back any items that you have borrowed from the Library and be prepared for a great raffle with some nice items as well as plenty of wood in the club Co-op.